"ZHYVY" — short audio

visu

al film by Histibe, which means "LIVE" in Ukrainian. We mixed poetry, video and electronic music to show the value of life and the value of every moment despite the difficulties and circumstances. It was awarded by

Behance

and featured in the "Motion" and "Premiere Pro" categories.

The film starts with a city at night and goes forward with elements of the life of different characters, mainly at night time, when different thoughts and ideas come into their minds. Some of them are musicians; some are DJs, some club heads, some strangers and underground personalities. They might look odd and different, but it doesn't matter because the most priceless thing is freedom and self-expression and you should just live. Live in your own way!​​​​​​​
CLICK TO DONATE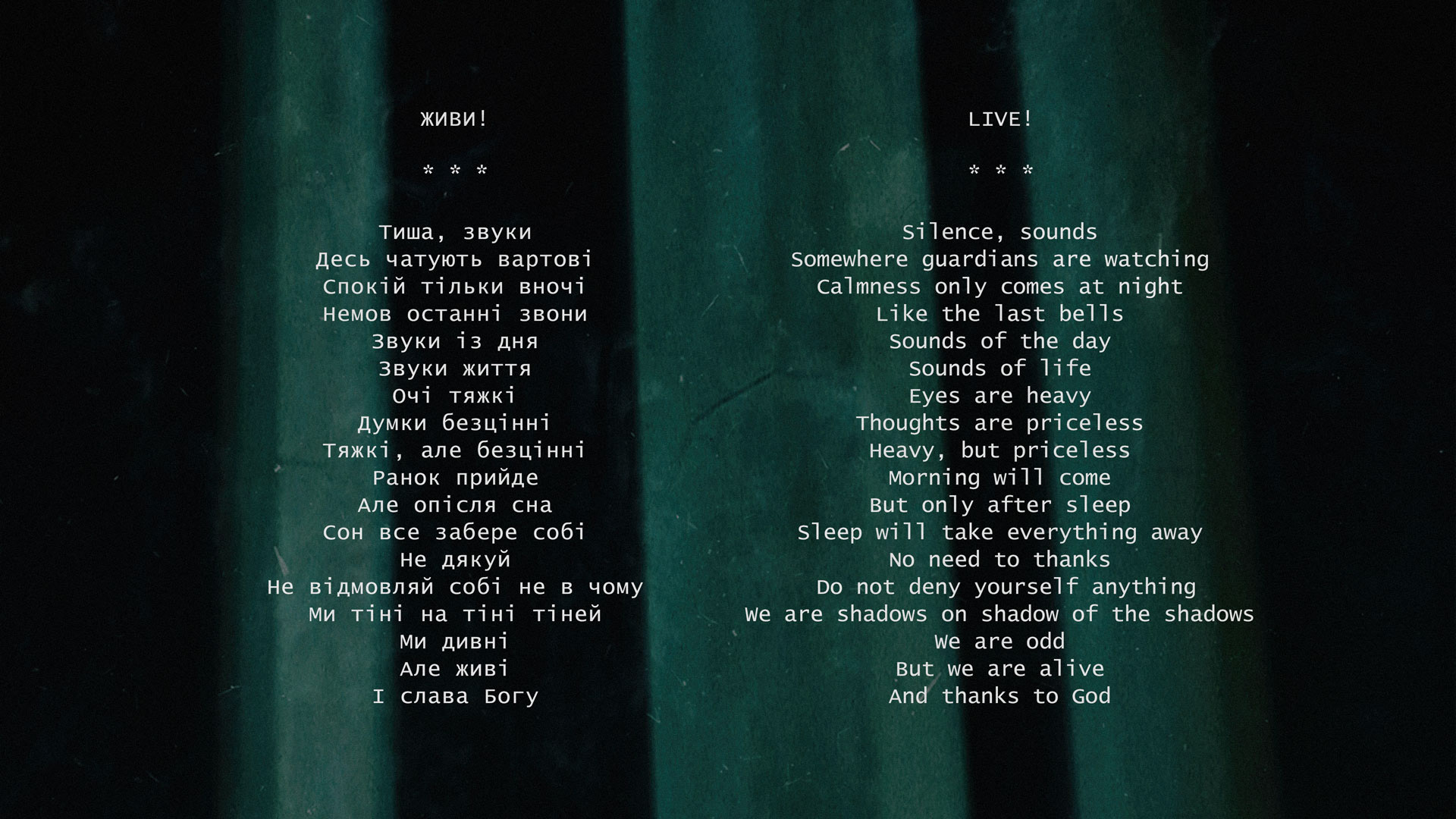 Creative Studio: Mask Movement
Video Director & Editor: Histibe
Partners:
Panasonic Lumix, Blackmagic Design, Steadymaker
Music: Histibe